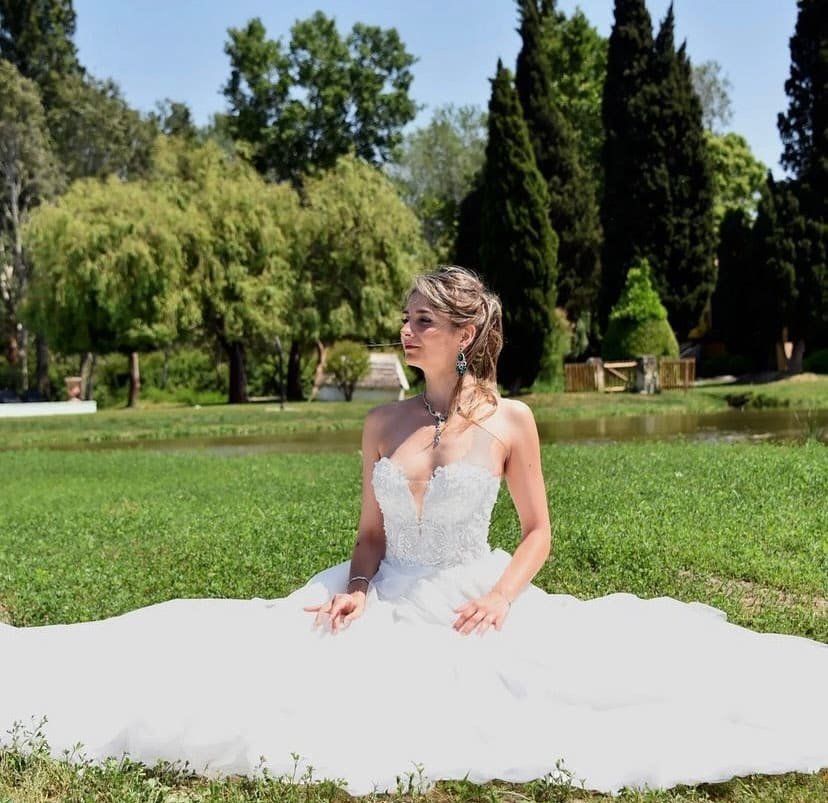 Wedding domain in the Gard
The Mas du Versadou offers you its 24 hectare estate to organise your weddings or hen and stag parties in Provence, in the Gard, in the Camargue, near Saint Gilles, Les Saintes Marie de la Mer de Arles and Nîmes.
Our estate has many gîtes situated in a park of more than 25,000 m2 and 2 swimming pools, one of which is covered and heated with a jacuzzi. Because your wedding must be a unique event in your life, make it an unforgettable moment at the Mas du Versadou in Provence. We offer several packages as well as accommodation in this historic place to make your wedding unique. Our wedding estate in the Gard is a place that will take you on a journey through time. Our proposal to organize your wedding :
We propose to organise your wedding at the Marquis' pavilion. This 500 m2 building has on the ground floor a lounge, a meeting room, a kitchen and a large veranda of 180 m2 that can accommodate up to 150 people. In addition, a 20 m2 pantry with a sink and a professional kitchen-type work surface will enable your caterer to carry out his work in the best possible conditions. On the first floor, 4 bedrooms with bathrooms will allow you to welcome 4 couples of guests. In the 3 other gîtes of the building you can accommodate 18 more people, for a total of 26 people.
If your needs are even greater, you can also reserve the entire property for up to 60 people for the night. Tents can also be set up on the site to further increase the capacity.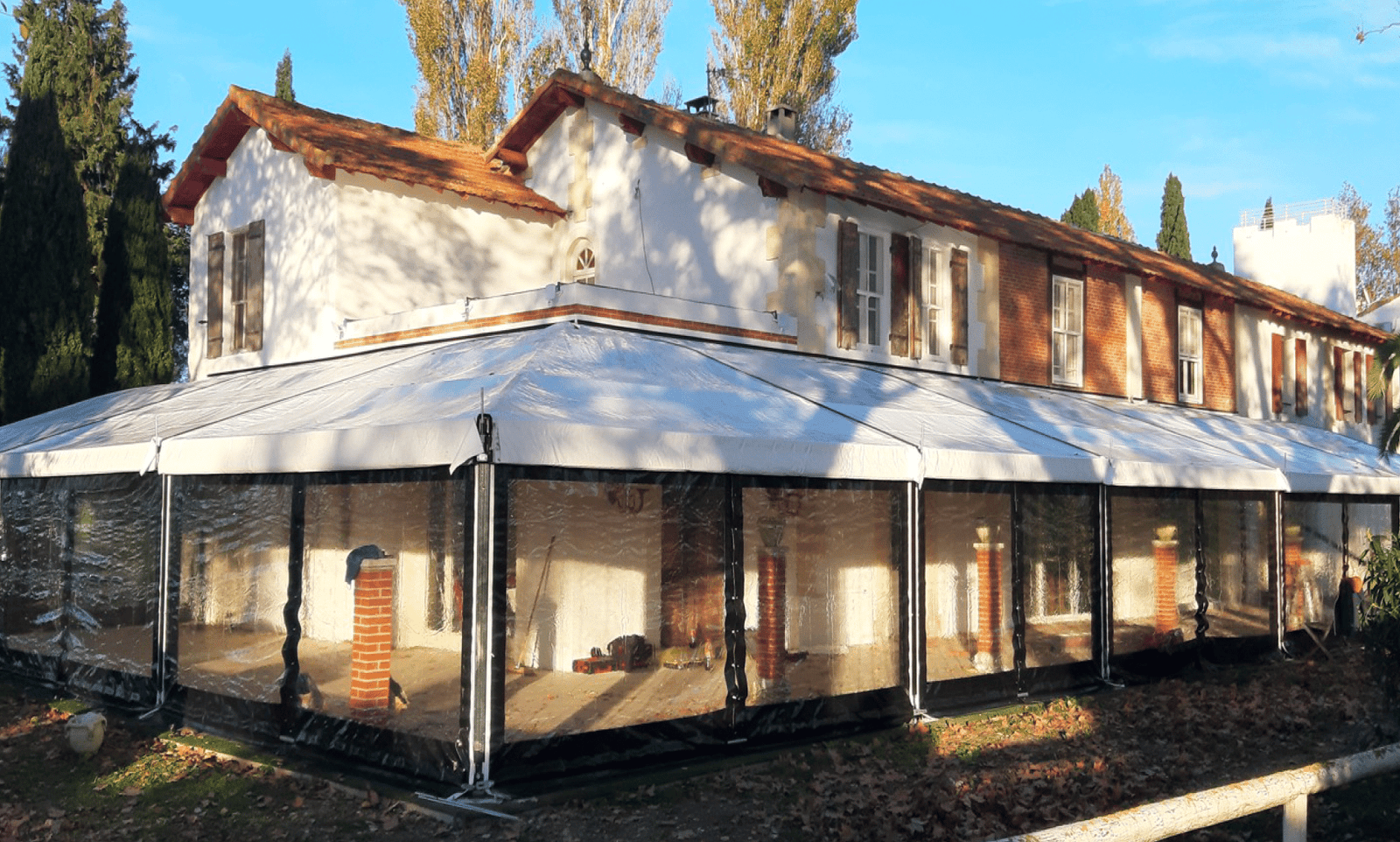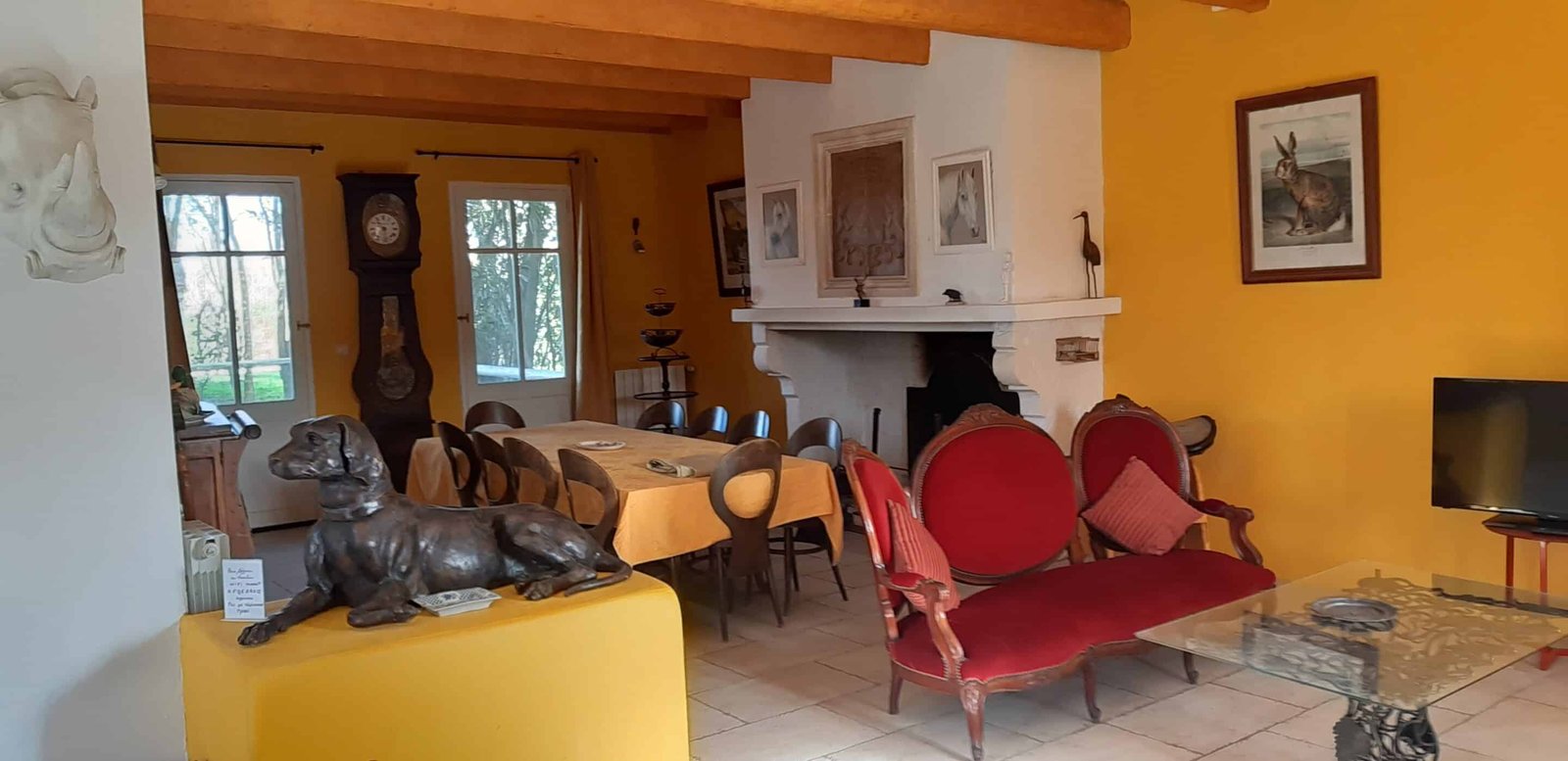 Organise your small weddings in the Hall of Mirrors, redecorated for the occasion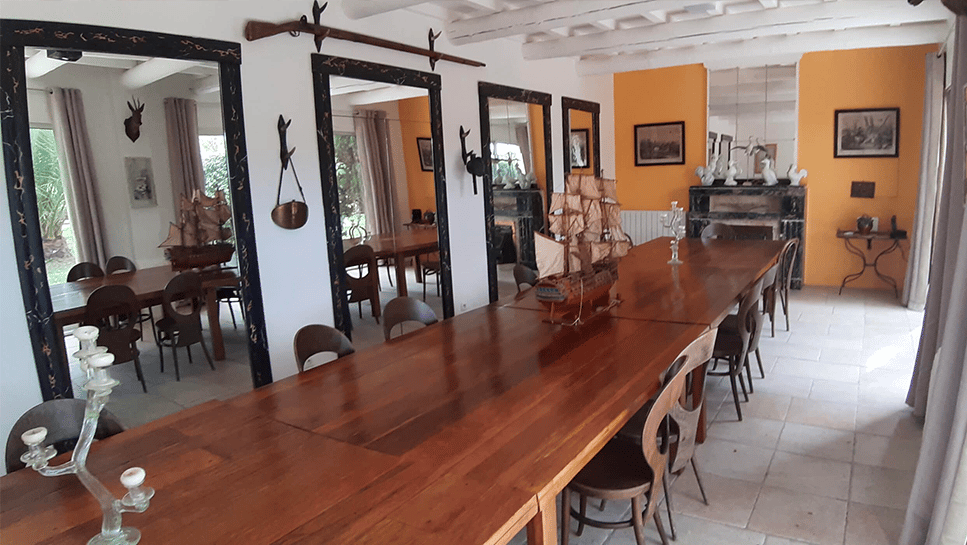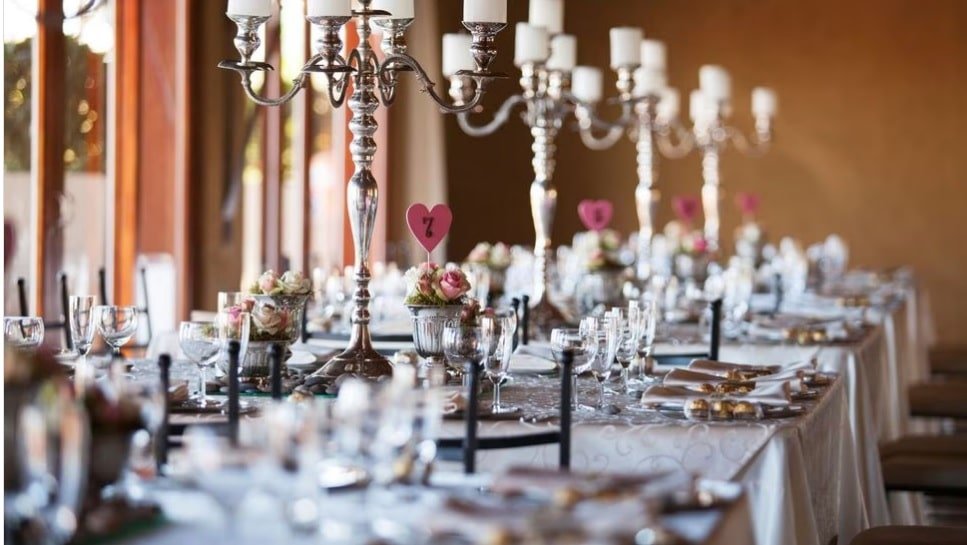 Organise your large events in the veranda of the Marquis' pavilion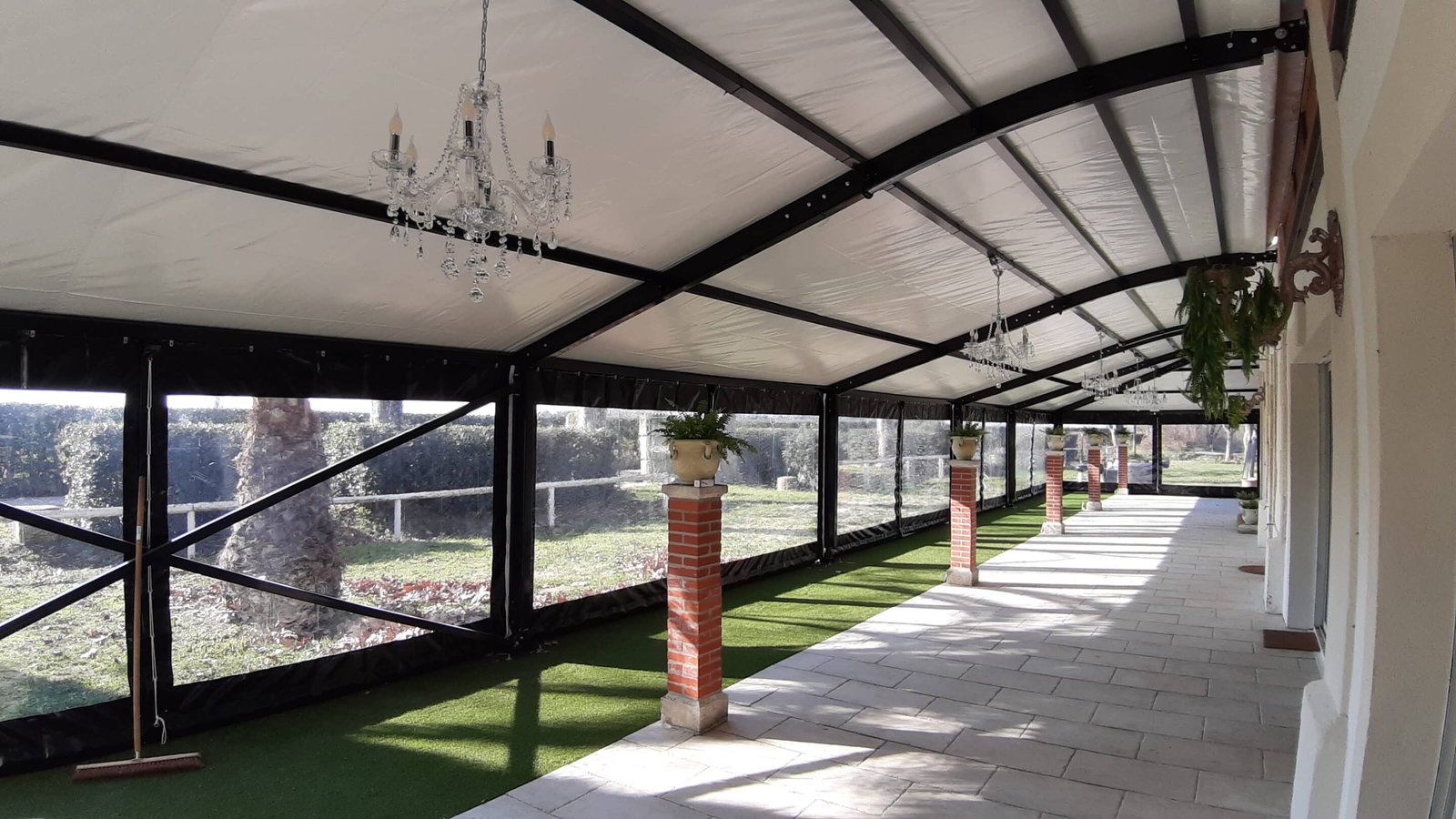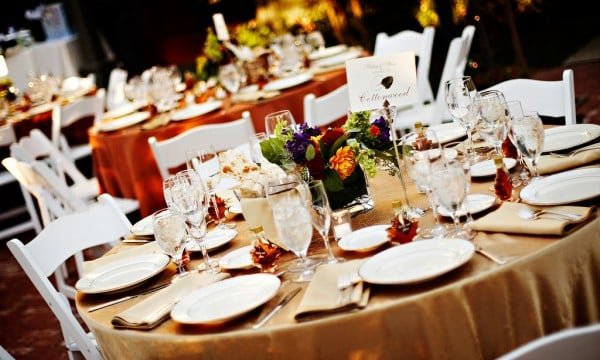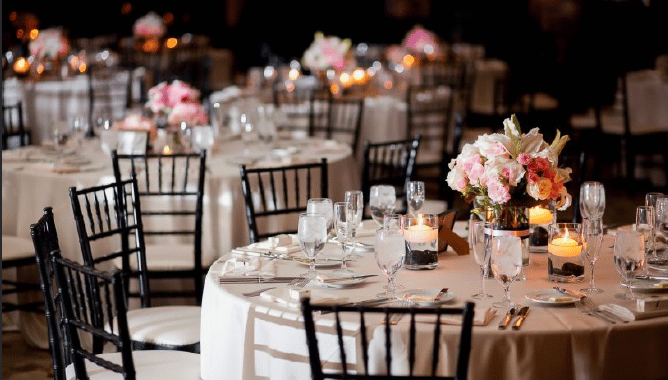 The charm of the park and its many different locations will also allow you to organise all sorts of outdoor events
Secular ceremony under the poplar tree in front of the pond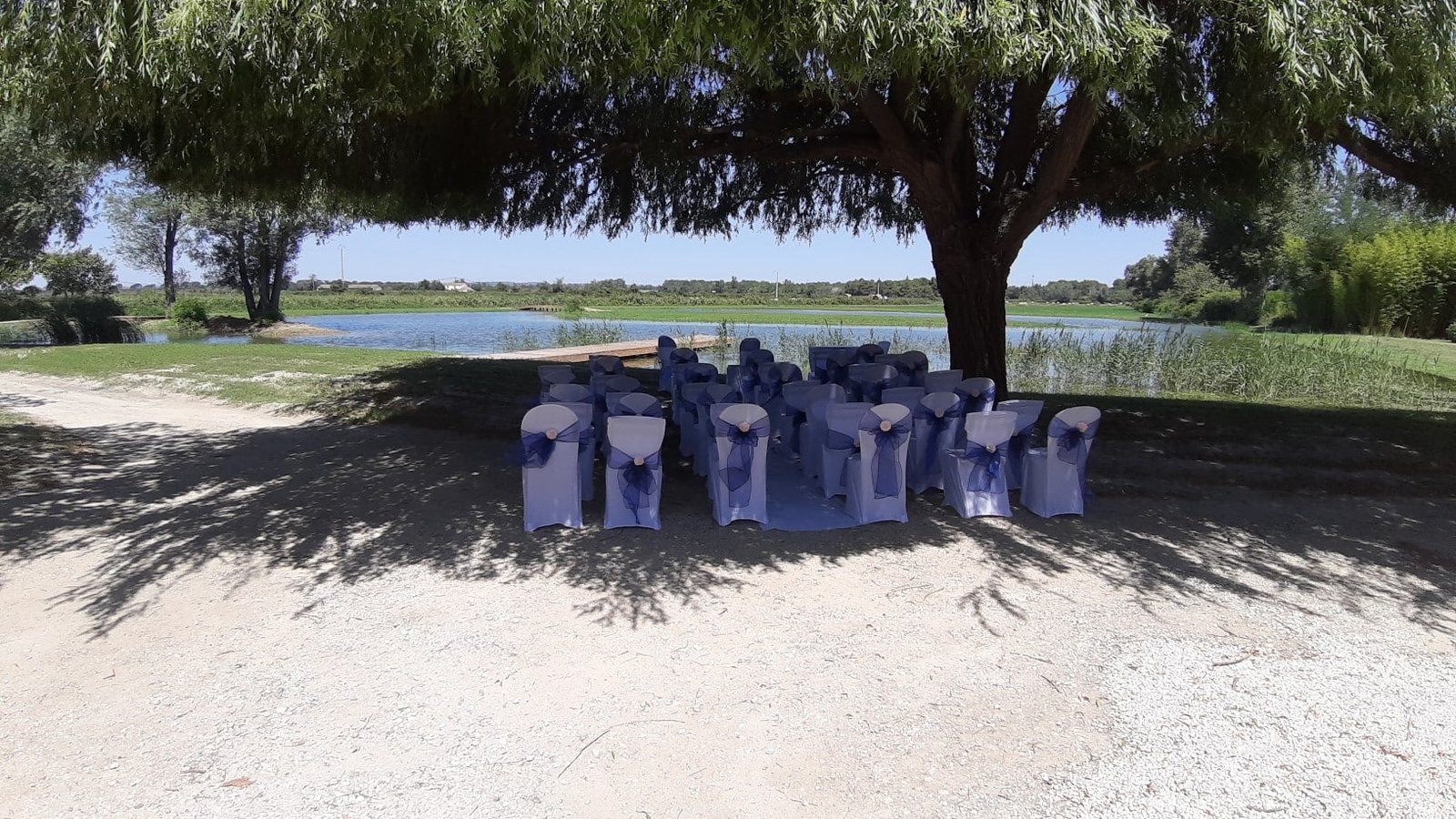 Photo sessions in the south park or in the north near the outdoor swimming pool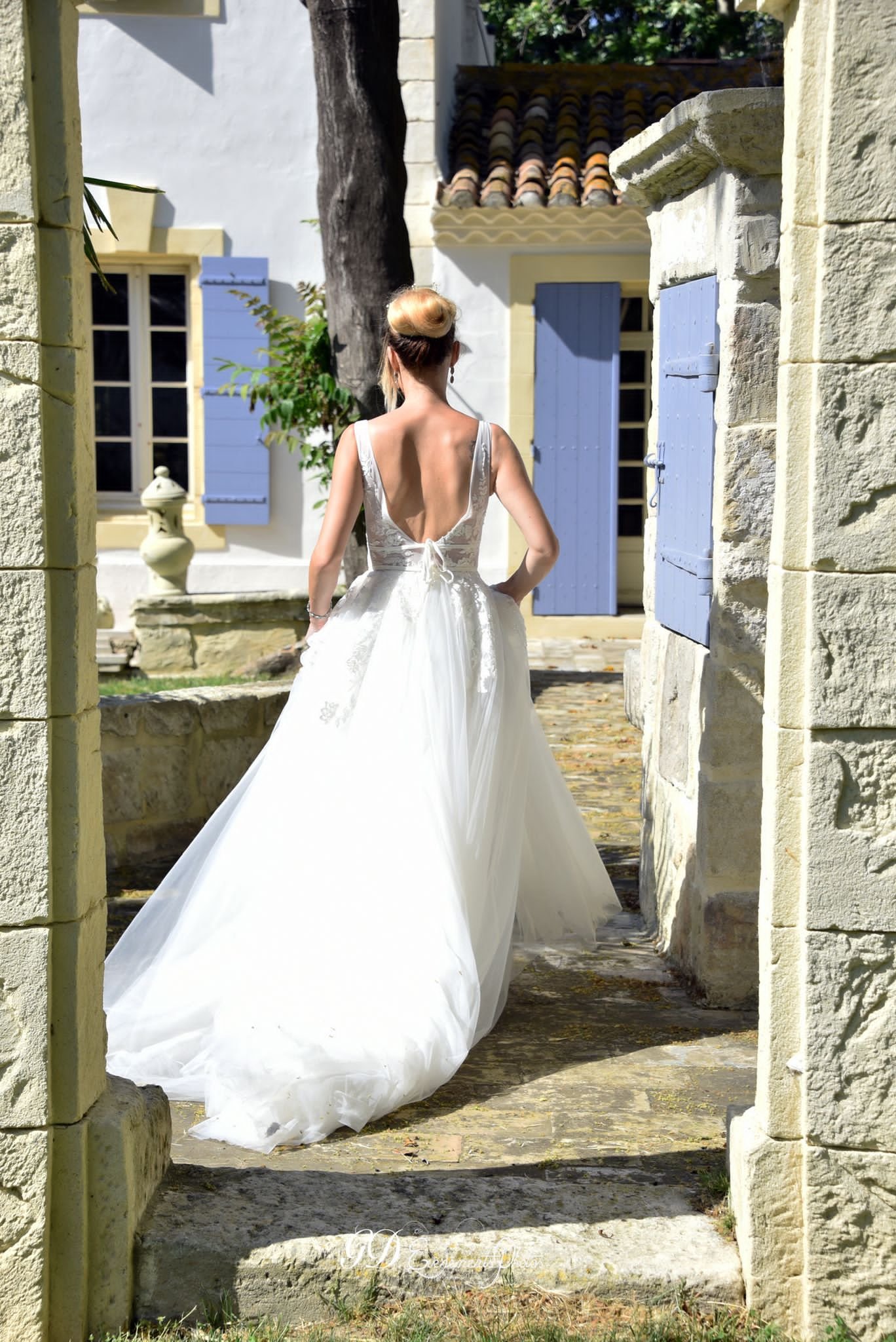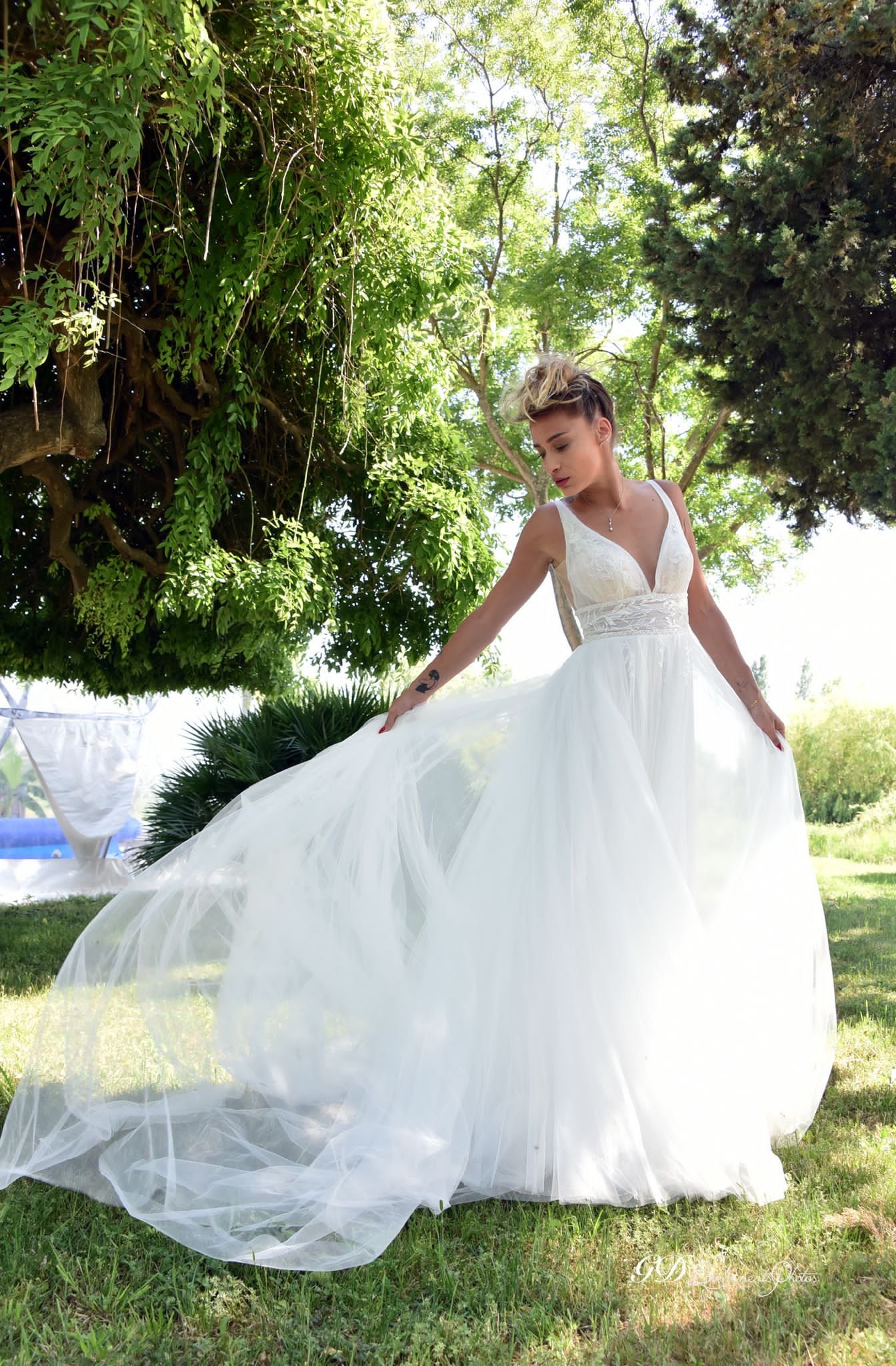 You can also set up a nomad tent or accommodate your guests in tents set up for the occasion.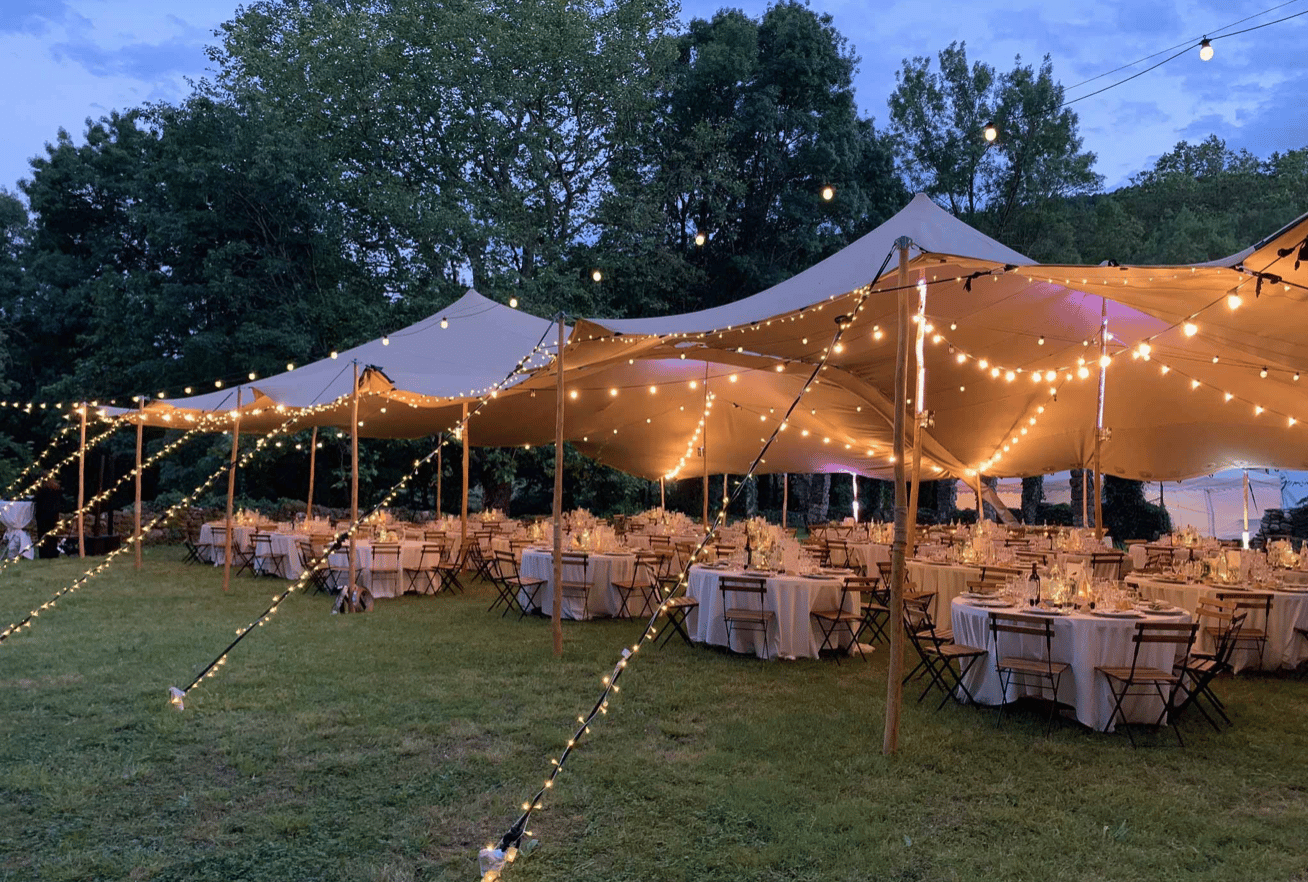 For the brunch, those who wish to do so will be able to take part in a number of activities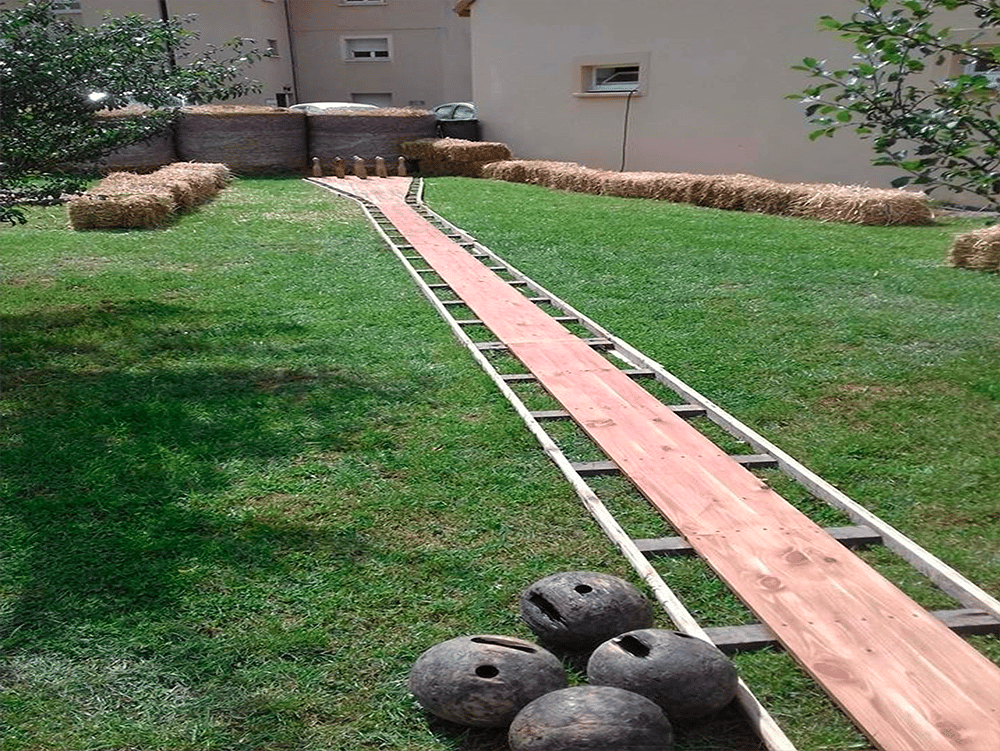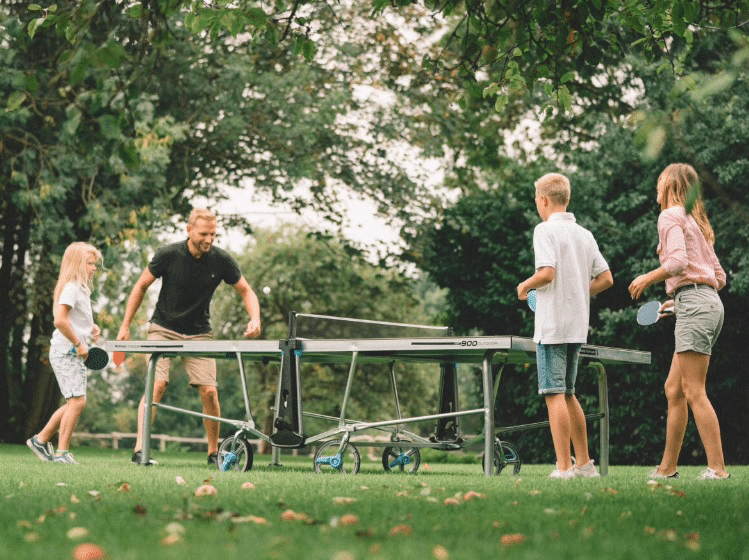 Bike rides along the dyke or along the canal to Saint Gilles
Relaxation by the pool or in the jacuzzi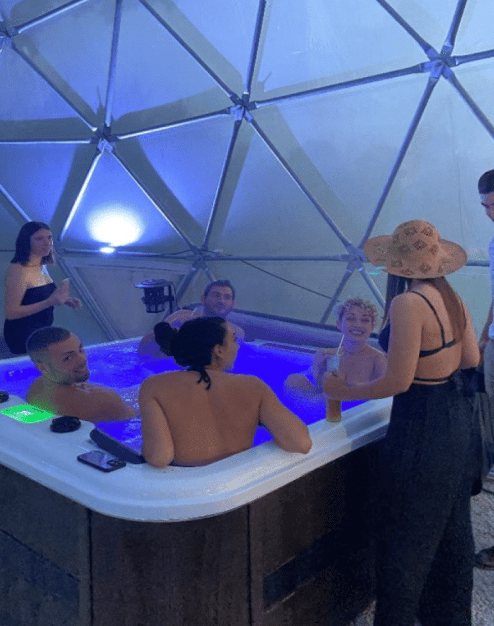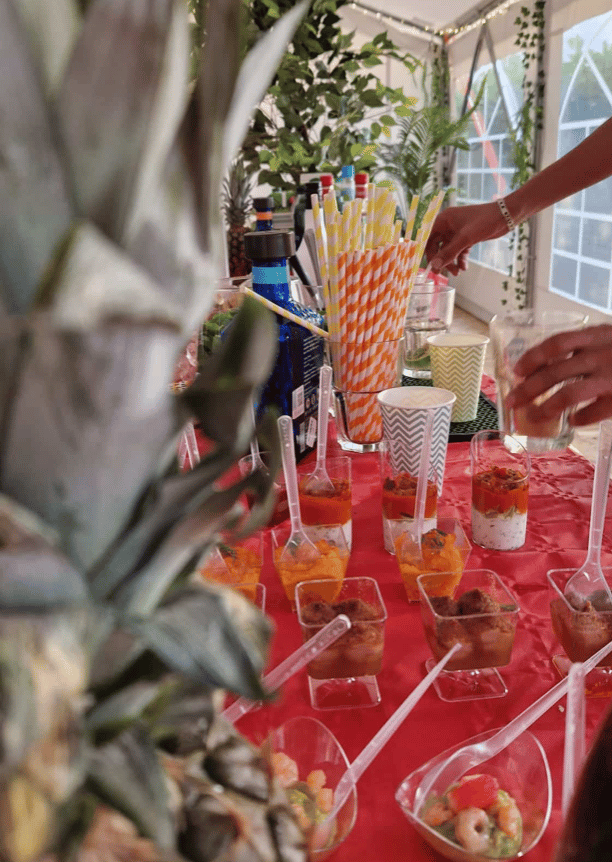 Our Wedding Domain in the Gard

Le Mas du Versadou vous propose son domaine de mariage dans le Gard. Nous disposons de plusieurs appartements qui permettront l'hébergements de vos invités. Avec salles de bains privative et terrasse, ces gîtes enchanteront vos brunchs ou soirée d'avant mariage. Dans un style à la fois romain et de château à la française notre domaine est un lieu historique datant du 18é siècle. Proposez à vos invités un voyage à travers le temps et l'histoire pour un moment inoubliable. Nous proposons de vous marier devant un puit romain exceptionnel ou pourquoi pas de se retrouver dans la chapelle privée pour un moment spirituel intime. La location du pavillon du Marquis ou de la salle Verrière vous transporteront et la réception que vous donnerez n'en sera que plus belle. Saint Gilles est un lieu à la situation géographique parfaite pour votre mariage. Près de Nimes et en pleine Camargue vous profiterez d'un mas de grande capacité et d'un parc arborée de plus de 2500 m2 pour l'organisation de vos évènements les plus importants. Nos salles et hébergements sont spacieux et confortables. L'ambiance Château de l'appartement "Le Parc" vous ravira et les vestiges romains vous feront voyager. Peu de domaines peuvent se vanter d'avoir une piscine couverte et chauffée pour un bain en toute saison. Le Mas du Versadou vous propose ce cadre exceptionnel avec en plus une piscine extérieure à double bassin et débordement. Nous travaillons avec un traiteur ainsi que des prestataires de tous types pour que votre mariage soit unique. Isolé vous pourrez diffuser de la musique en toute tranquillité. Nos chambres d'hôtes sont toutes équipés d'une cuisine privative et d'une salle de bain. Découvrez nos offres dès maintenant et visitez notre domaine de mariage dans le Gard grâce à notre visite virtuelle. N'hésitez plus et contactez notre domaine de mariage dans le Gard au Mas du Versadou pour votre mariage ou vos évènements privés.